Radical crunch
Ingredients: Raisins 200g Sunflower seeds 200g Pumpkin seeds 200g Oat flakes 100g H2O Brown sugar 200g Coarse salt 1tbsp Dried chilli 1 small Wildflower honey 1tbsp
You will need: Small saucepan Spatula Baking paper Oven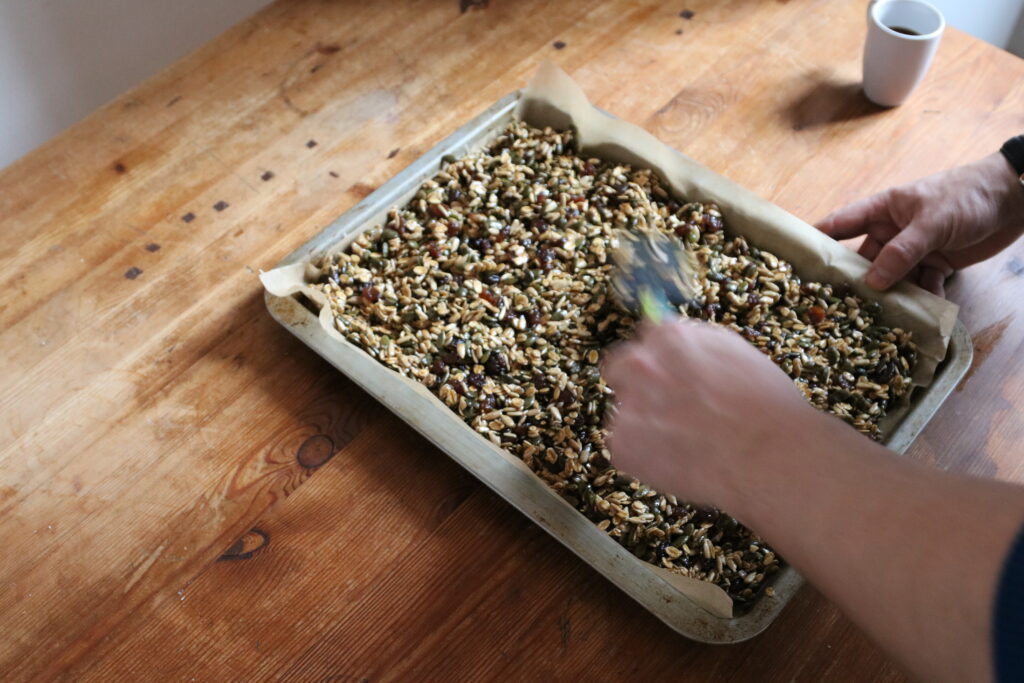 How to do it:
1– Let's start with the caramel. Put the sugar and 100g of water in a small saucepan, turn on the heat and start caramelizing while keeping the mixture stirred. 2- While continuing to stir, slowly add more water as needed, and let cook for a few more minutes. 3- Add the salt and the chilli seeds only. 4- Keep on cooking and add the other ingredients. 5- Once all the ingredients are well mixed, take the saucepan off the stove, pass the mixture into a larger bowl and add the honey. 6- Spread the mixture on a baking sheet covered with baking paper and let it bake for 20/25 minutes at 150/160 °C. 7- Once the mixture has caramelized, remove it from the oven and let it rest on a surface covered with baking paper, while gently pressing it down. 8- Let it cool down, then cut in portions as desired and store them in a glass jar.
We developed this recipe together with our friend Marco, a professional chef. It can be easily prepared by anyone in just one hour and yields ten 100g portions of a fully organic, crunchy and tasty snack that provides 450 calories and it's also rich in protein and fat.
While cycling, we all need food able to give us energy that is easy to take and ready to use, and can help us sustain any effort both in the short and in the long term. Food that's tasty and rewarding at the same time, that can be enjoyed anytime during our rides, and tastes even better when shared with friends.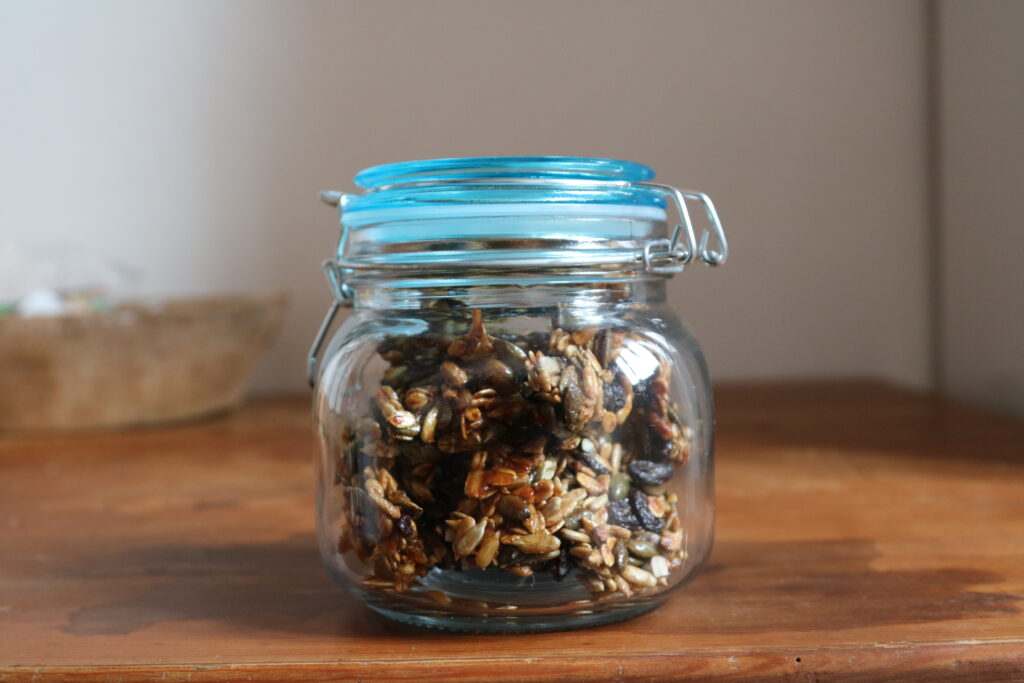 Speaking of taste and quality of what we buy and eat, producing our own food by following simple and easy recipes is a great alternative to buying industrial products. This way, we have the power to decide what we want to consume, which products we want to use and how much money we want to spend on it. And once our food is ready, we can decide how to transport and store it: for example we can keep it at home in a nice glass container and carry it around wrapped in a cotton cloth covered with beeswax. This way we can avoid using disposable plastic and producing unnecessary waste.
more on @muntagnincitadin